Basement Dig Outs in Boxborough, MA
If you're looking to add extra space or square footage to your home, a finished basement can be the perfect addition. However, if your home only has a crawl space or a basement with a low ceiling, it can be challenging to know your options.
At LeBlanc Basement Waterproofing, we are experts when it comes to the foundation and structure of Massachusetts homes. We can support your home's foundation and dig out a full basement under your home. With over 20 years of experience, our goal is to help you maintain a safe and structurally sound home that meets your needs.
Why Choose LeBlanc For Your Basement Dig Out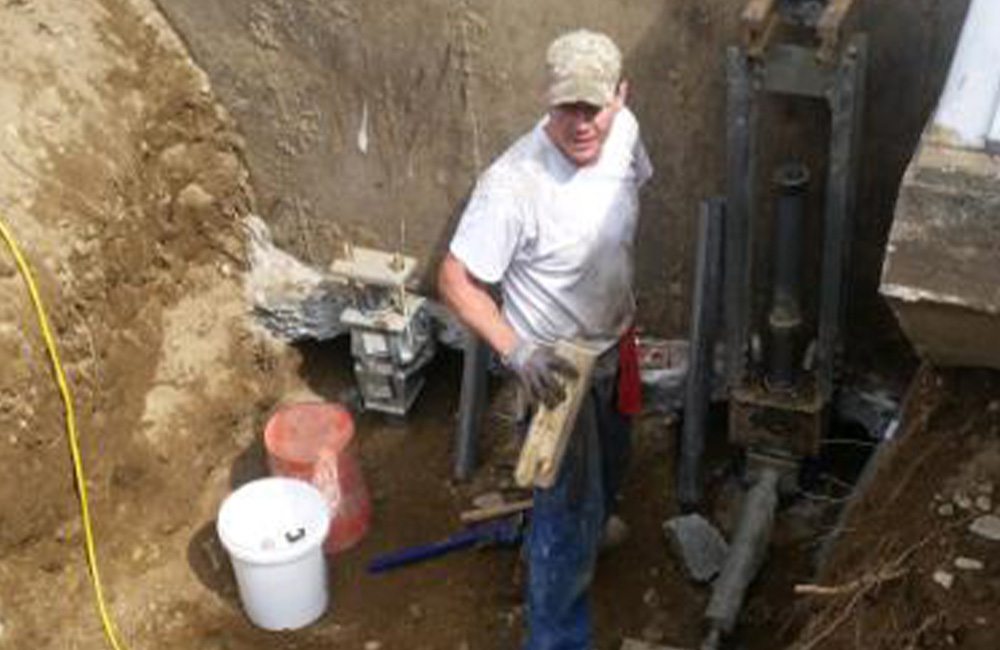 At LeBlanc Basement Waterproofing, we use quality materials and reliable methods combined with expert knowledge to ensure that your basement is completed correctly and safely. Our technicians take pride in our work, and we go above and beyond to see that our customers are satisfied.
Additionally, we can update your home with our expert basement waterproofing services when performing a basement dig out. By investing in these services from your trusted specialists at LeBlanc, you can save money in the long run by preventing any possible basement flooding or water damage.
Get In Touch
Basement Dig Outs FAQs
What is underpinning?
Underpinning refers to the process of reinforcing an existing foundation. Generally, this process is used to heighten the ceiling of a basement and create more space. Additionally, underpinning helps stabilize the structural foundation.
Can I dig out my crawl space to make a basement?
Yes! Our team can convert a crawl space into a spacious, finished basement. We will conduct a free estimate and consultation to see which method of digging out a basement will work best for your home and budget.
How long does it take to dig out a basement?
Each project is unique, and several factors influence the timeline for excavation. We generally plan for foundation excavation and basement dig out to take from one to four weeks.