Interior Basement Waterproofing in Boxborough, MA
Have you noticed a musty smell, cracks in the walls and floors, or water leaks in your basement? From mold and mildew to structural damage, most basement problems have one common culprit: water.
In the Boxborough area, we experience the changes in weather that come with every season. However, the soil underneath your home expands and contracts as the temperatures change throughout the year. As a result, moisture can seep into your basement and cause disrupting problems to your home and daily life.
At LeBlanc Basement Waterproofing, we provide high-quality services to ensure the safety and comfort of your home. To keep your basement dry and your home's foundation secure, you need the expertise of professionals with years of experience. With expert services from LeBlanc, our reliable interior basement waterproofing can effectively protect your Massachusetts home.
What is Interior Basement Waterproofing?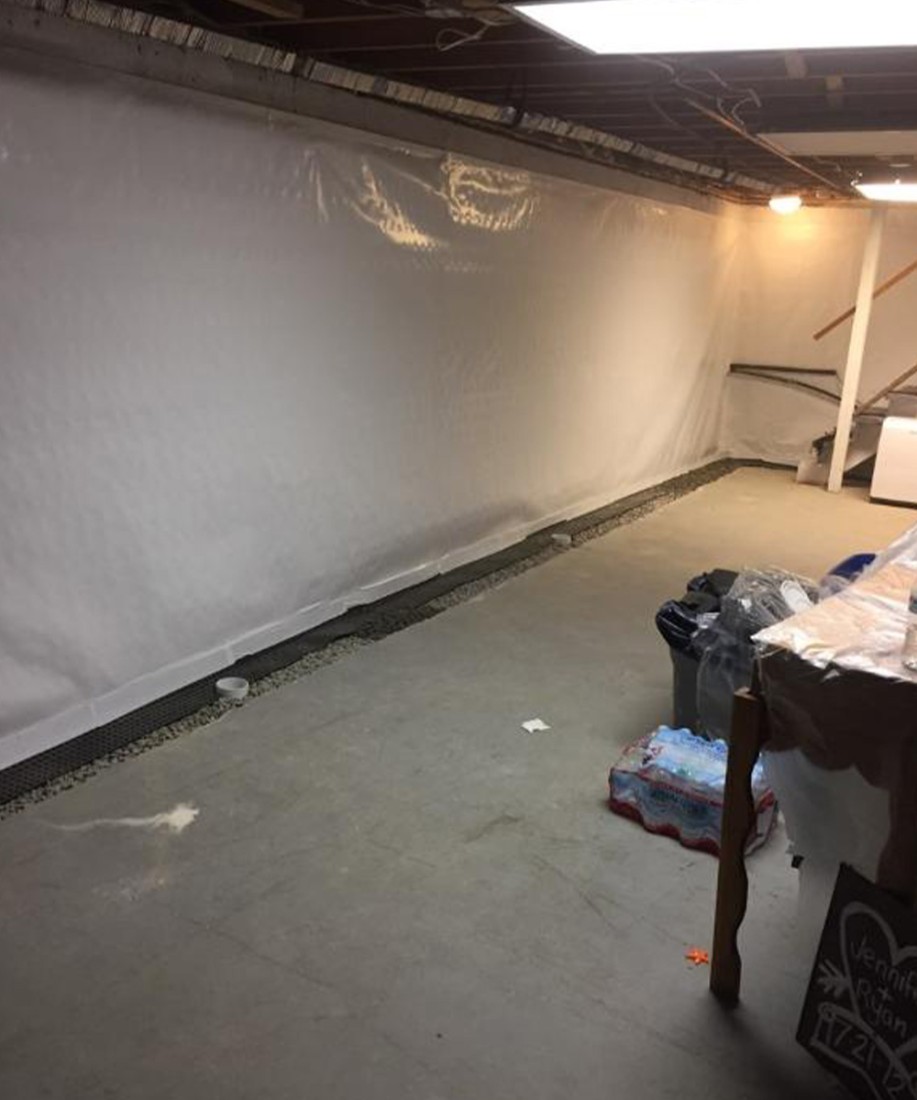 Interior waterproofing repairs the leaks in a damp or wet basement from inside the home. As a reactive measure, interior waterproofing removes water collected in the basement with a sump pump or interior drainage system. The main advantage of this basement waterproofing method is that the system can block water from reaching the foundation walls. Additionally, interior drain systems can seal cracks in the concrete walls to prevent moisture from seeping in.
Interior waterproofing can be a significant resolution to address water damage and prevent mold and mildew. Internal drain systems are less disruptive than exterior systems and that is why they are a cost effective way to waterproof your basement with a lifetime warranty. These systems can remove thousands of gallons of water from your home when installed correctly. For reliable, high-quality service from an honest basement waterproofing company, LeBlanc is here for you.
Get In Touch
Interior Basement Waterproofing FAQs
What are the advantages of interior basement waterproofing?
Interior waterproofing provides several benefits for a Massachusetts home. By rerouting water away from the home, interior waterproofing completely eliminates the risk of a flooded basement. Additionally, most sump pumps have battery backups, ensuring they work during severe weather or power outages. These drainage systems have a simple installation and generally reasonable costs.
What is Hydrostatic Pressure?
Hydrostatic pressure is the water pressure in the soil around your foundation. It is a common cause of basement water problems. Foundation concrete is a porous material, which means microscopic holes and passages in its structure allow water to flow through. Water flows through concrete when the soil outside the foundation contains high hydrostatic pressure—lots of water content. Hydrostatic pressure causes leaks, cracking and bowing of the foundation. It is able to be fixed and even prevented with the help from LeBlanc Basement Waterproofing.
How long does waterproofing last?
We believe that your basement waterproofing should be a permanent solution. That's why at LeBlanc Basement Waterproofing, we offer a Lifetime Transferable Warranty on our drain systems.
Do you need vapor barrier on interior basement walls?
If you are trying to turn a damp basement into a dry and comfortable living space, then you will likely want a vapor barrier. Vapor barriers protect your basement from moisture and water that passes through
concrete foundation walls
.
Do you offer free estimates?
Yes! We know every basement and job is unique. We send our team to your home for a free consultation and estimate before starting any work. For more information about basement waterproofing or to schedule a free estimate,
contact our team today
!