Gutter Extensions in Boxborough, MA
Most homeowners know the importance of gutters and downspouts. For New England residents, these gutter systems are critical in protecting your home during rainy and snowy seasons. When rainwater collects on your house's roof, your gutter system allows the water to flow safely into a drainage area.
However, if the gutters deposit water into a drainage area that is too close to your home, you risk mold, a weakened foundation, and possible flooding of your basement. At LeBlanc Basement Waterproofing, we offer expert gutter extension installation services so your home's foundation can remain secure.
The Importance of Gutter Extensions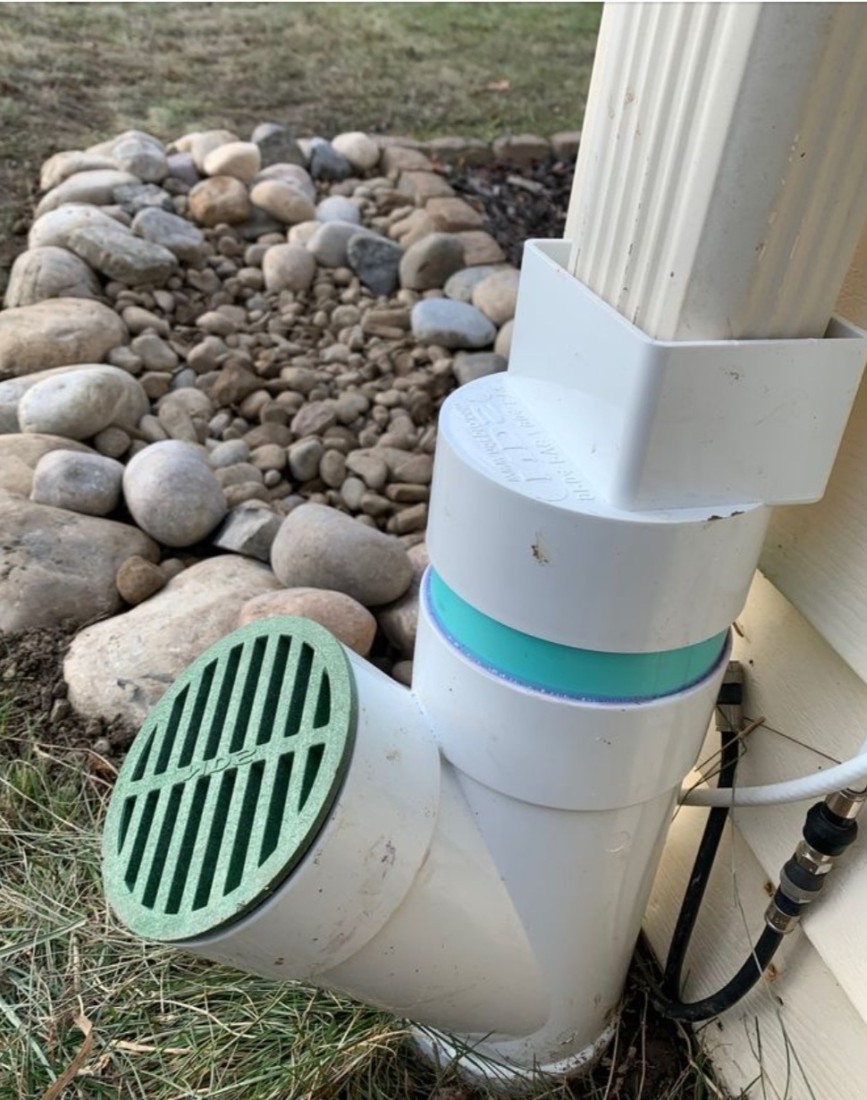 Having high-quality gutter extensions is just as critical as maintaining your gutter system. Without properly installed gutter extensions, the structural integrity of your home is at risk. While installing gutter extensions is essential, routine maintenance of your gutter system is also necessary. It's common for homeowners to clean their gutters but forget about their downspouts and gutter extensions.
Our LeBlanc team strategically places and cleans these extensions so that rainwater is better controlled and deposited away from the home. This way, your gutters and downspouts can effectively do what they are meant to: keep your home protected from excess water.
Get In Touch
Gutter Extensions FAQs
Do I need a professional to install gutter extensions?
Yes, professionals must install these extensions, or they will cause more harm than good. When the extensions are not correctly positioned, they can cause
basement flooding
, landscape erosion, or structural damage. Call the pros at LeBlanc to ensure your home is in good hands! Professionals must properly install gutter extensions.
What should I do if I have damage because of my gutters?
If you notice a build-up of mold or mildew, standing water, or cracks in the walls or floor of your basement, call the technicians at LeBlanc Basement Waterproofing. We'll assess your damage and provide solutions that are right for you.
What are the types of downspout or gutter extensions?
Generally, there are flexible, roll-out, and flip-up extensions for your gutter system. We bury our extensions and lead them to daylight, a dry well, or create a leach system. When our team comes to your home for a free estimate, we'll talk through which options we recommend for your specific needs.