Poured Concrete Floors & Walls in Boxborough, MA
Adding a basement to your home not only adds extra space, but also increases the value of your home. However, to have a spacious and safe basement, you need a reliable home foundation built with durable materials.
If you're building a new home or performing a basement dig out, you need a dependable basement construction company that you can trust. At LeBlanc Basement Waterproofing, we specialize in poured concrete floors and walls for your foundation.
Concrete Floor & Wall Installation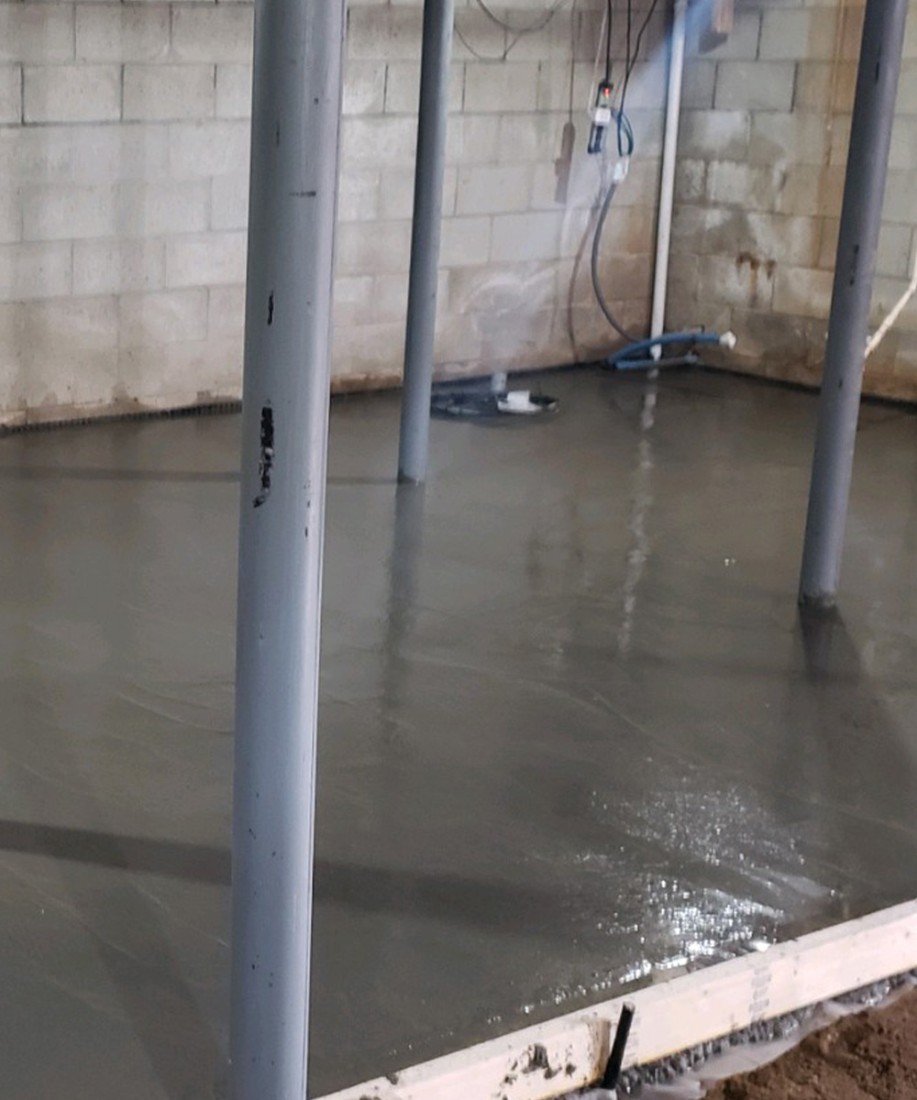 Poured concrete is known for its strength and durability. However, these attributes hinge on an adequate installation. During installation, your home's foundation needs to be inspected by professionals so that the concrete is not poured over a weak base. When properly installed and maintained, a concrete floor and wall can outlast the home itself.
At LeBlanc, we can analyze your property and discuss which basement construction solutions we recommend for your home. From structural concrete slabs to concrete sealers and design, our team guides you through the process at every step. We're confident in our high-quality work and dedicated to you as a homeowner if any settling and cracking issues occur over time.
Get In Touch
Poured Concrete Floors & Walls FAQs
What are the benefits of poured concrete walls?
Poured concrete is sturdy, cost-effective, and a popular choice. The primary benefit of this type of construction is the durability they provide for walls and floors; they do not typically cause many issues for homeowners.
Do concrete walls get cold?
Concrete floors usually compare in temperature to ceramic tile or natural stone. While this flooring can be cooler, carpet is not recommended in basements due to its susceptibility to mold and mildew.